Before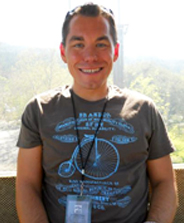 After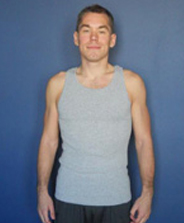 I've been training with and receiving nutrition counseling from Natalie for the past four months. In January, I finally decided to take her advice and got serious about improving my diet. Since then I've gone from 210 to 184 lbs. Natalie's glowing enthusiasm and genuine concern for my fitness is apparent every time I talk to her. She's sweet, encouraging, funny…
Keenan Cottone
General Manager
Before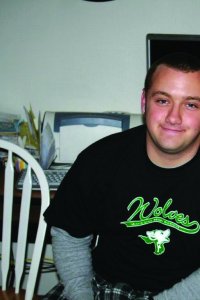 After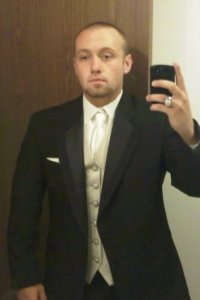 I was a bit nervous to start the camp because I wasn't sure if my level of fitness was up to par, but after the first couple of days with encouragement from the staff and a workout environment conducive to success, I was inspired to work harder. Ian does a great job of encouraging the campers while also pushing them constructively. It is evident that Ian sees the potential in everyone to reach their own goals and I really got a feeling that he wants those goals for us as much as we do. The camp really provides an air of confidence in a group setting. Whether in the morning or the afternoon,everyone in the camp is working and struggling together and it really helps make you want to push yourself and others to succeed. The workouts that we do are setup to where each person can work at their own pace, yet are still able to push themselves when they want to. We had to start at 6:15 every morning for three days a week and it was early but it gave me more energy throughout the day and was a great start and end to every week. We were also provided with a meal plan and an extra cardio workout for off days as well as a day to rest. This complete program helped me feel better about my fitness gave me more energy and encouraged me to want more and work hard for myself because I deserve it. I will definitely be attending the summer camp and as many camps as I can in the future. Thanks Ian!
John
Before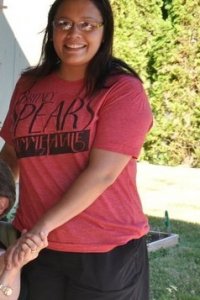 After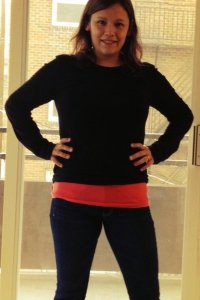 Ianfitness has changed my life in so many incredible ways! I had packed on weight being a full time mother and a caregiver to my husband. I was busting out of my size 12 jeans, eating really unhealthy, had very low energy, and was tired of hiding in hoodies. I have since dropped 6 sizes, gained muscles, lost inches, and mynutrition is based on clean eating. I am so thankful for Ianfitness. The workouts are challenging but worth every minute. My confidence has grown and I set new goals for myself with health and fitness. It's no longer about the number on the scale anymore. It's about the way I feel: strong, fit & capable. Thank you IanFitness.
Gaby
Before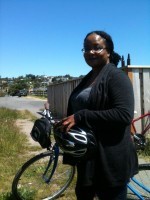 After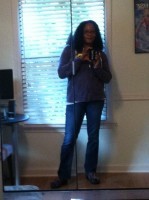 I was really afraid of quitting, or failing, or being pushed too hard. You haven't pushed me too hard, but you also don't let me coast. I am not sure how you are doing it, but you are motivating me. No one has ever really been able to do that. I'm not afraid any more (mostly), I don't want to quit, and I'm starting to think that maybe I won't fail. So thanks. You're good at your job, and you are helping me.
Shannon
Before

After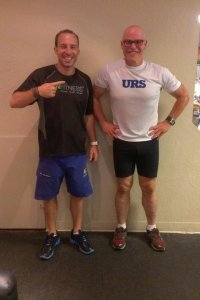 I would like to take this time to thank you and your staff. Here is my Ian Fitness experience by the numbers. I started working at Seattle Children's hospital in 1977 at 202 lbs. With 36 years there I had managed to gain one pound a year. In the past four years I've been able to lose 13 of those pounds permanently. On March 1st I began my Ian Fitness adventure, to date, I am 27lbs lighter. I weigh what I did as a graduating senior from high school. I am wearing the same size pants that I wore all through high school. In the past four months my HDL(good cholesterol) is up 19%  while my bad cholesterol is down 13%. My numbers have changed so much that my doctor gave me a hug after she read them. My transformation is not yet complete but you have mapped out a successful course that the numbers emphatically support. I look forward to a fitness partnership with you and your staff for many years to come. Thank you,
– Troy C. Cook
Troy C. Cook
Before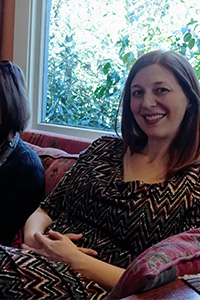 After
Check Out Rachel's Awesome Transformation! Text coming soon.
Rachel
Before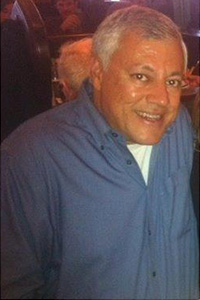 After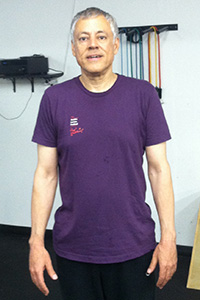 Check Out Raj's Awesome Transformation! Text coming soon.
Raj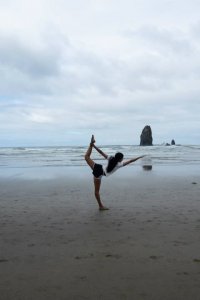 IanFitness trainers are one of the best trainers I have ever had. Here is why: 1. Challenging workouts: The workouts are new every week, the circuit moves quickly and is challenging, and it's designed to give you a total body workout. More importantly, the workouts are adapted to my strength/energy levels; the intensity has increased since I have gotten stronger from working out here. 2. Understand Fitness: It's never just about today's workout. They always pay attention to form, teach you to do the exercise the right way, and ensure that they address any weaknesses in your body. 3. Listen: A) They know exactly why I train with them and what I want toaccomplish, so they make sure I am seeing results. B) If ever during a workout I feel bad pain, I am NEVER forced to "push through the pain." They always stop to either figure out why I am hurting, or they change the workout. 4. Honest/Flexible: They understand life happens. If I can't make a session here or there, they are willing to make it up some other time. Definitely NO b.s., drama, or meatheads here.
Suki
I myself can attest to the following: If you are looking for a high energy, unique, fun, supportive environment to help you lose weight and get in the best shape of your life in the least amount of time. I train with one of Ian's trainers and I have lost 15lbs and 10 inches with tweaking my diet and trusting my trainer to challenge me in a way I can have fun and work hard. I have not felt so much energy as well as confidence until now. The company and my trainer are amazing in their skills and integrity.
Joanne
I was very shy about beginning training because I am, as they say, older and felt I might be over my head among all the 20- 30- and 40-somethings, but that's not what has happened at all. Ian and I talked over what would work best for me and I began with some personal training to build strength. He paired me with Chris who is a wonderful trainer. Smart, patient, funny, and meticulous on form so I get the most out of the moves without hurting myself. And, it must be said, he makes me work. I've also trained with Shawn and Ian and they, too, were great. What amazes me is that I actually look forward to these workouts, especially boxing with Chris, which is incredibly fun and powerful. And I am stronger. I highly recommend Ian Fitness. If you are young and fit, you'll get fitter. If you're not, you'll get fitter. Either way, it works!
Connie
Having worked with Steve for the past three months, I wish to inform you of the excellent job that he has done. Steve has always focused on my specific health issues and has been very knowledgeable and responsive. I've enjoyed working with him and highly recommend him to those seeking a trainer at the Seattle
Gym.
Bob Hoff
Since May I have noticeably lost weight, gained strength and have increased my endurance. Ian offers an equal combination of encouragement and pushing you to do your best. He is friendly, caring and interested in helping you achieve all of your fitness goals. Not only do I feel stronger, look leaner and feel better, it feels pretty bad ass when people are thoroughly impressed that I wake up and go to boot camp day after day. Try it for yourself!
Erin
I have been working out with Natalie at IanFitness for about 3 months and have to say she is great! She is friendly and very encouraging but firm and she stays on schedule during workouts. She is very knowledgeable about fitness and nutrition. Best of all, I have seen great results! I have more energy, feel stronger, and like the changes I am seeing in the mirror!
Emma Berghammer
I started training with Laura Martin of Ian fitness 9 months ago– and just had a stress echo and found out that I am now 2.5 standard deviations above the mean in "fitness" thanks to Laura and her butt kicking training. I lost 15 pounds and am in the best shape of my life. I could not have done it without her!
Jessica C
Getting challenged with comprehensive work-outs each week at Seattle Gym on Queen Anne by Ian Fitness' Natalie Joffe has made such a difference! Her motivation is great and her expertise is clear. Her advice in other areas of physical fitness even furthers your improvement that much more. Whether you're looking for short-term help or longer-term help asking for Natalie at Ian Fitness will help you achieve your goals! I just finished up six months of great training with Natalie. She's a fantastic fitness coach who challenged me all along and right up to the end of my training period. I'm definitely in better health today than I was at the start of the year. My core and legs can attest to this point!
Robert Kettle
I have been doing Ian's Boot Camp at ProRobics in Laurelhurst for 9 months now and love it. The workouts are varied and challenging and the time passes quickly. Great increase in my strength and endurance – more than I expected at my age (over 60). 
Nate and Dustin are the instructors there and they are great! Supportive, encouraging, excellent at giving minor suggestions that improved the outcome and prevent injury.
I look forward to each session as much as I dread it because it is hard.
Marcia R
I am so glad Ianfitness has opened here in Magnolia. I had been looking for personal training and the moment I walked in the door I felt very welcomed. I have been personal training with Micah for the last 5 weeks and have seen amazing results. I have lost inches, weight and have grown stronger.  I am grateful that Micah pushes each session to the next level and focuses on helping me with my nutrition. The motivation here is great and I am excited to see more awesome results!
Natalie
IanFitness is a great group workout program! The Laurelhurst location trainers are really good guys and very motivating. I feel challenged going to class every day and it never gets boring. I feel much stronger and my endurance improved. I'm not giving 5 stars just because the Laurelhurst location doesn't offer later classes… Only 7:15AM which was too early for me!
Clare K
I met Ian four months before my wedding last year. I signed up to see Ian twice a week to help me change the composition of my body in order to look my best on my wedding day. My experience with Ian at the gym over the next four months were great! He always had fun and challenging workouts that were never repetitive. He motivated me and made working out enjoyable. Even months after my wedding I still see Ian once a week and he still keeps coming up with new exercises!
Erica K
Ian's Fitness is a fantastic work out. Great trainers and great workouts that make you feel great afterwards. I actually look forward to attending these workout classes and leave feeling motivated. It's a great environment and the results speak for themselves. I would definitely recommend it to anyone in the Seattle area.
Samantha F
I have been working out with Ian for a little over a year and I still look forward to each session. Ian always has new workouts, great energy and a positive attitude to help you get through any challenge. I have seen excellent results and continue to grow stronger and more energetic after each workout. I have worked out with several trainers and Ian is by far the best trainer I have ever had. His workouts are cutting edge and never repetitive. He makes getting up and going to the gym worth it!
E.T.
I attended Ian's bootcamp last year when I was a local Queen Anne resident. I loved the program! The trainers had so much energy and really worked to work with me and help me to accomplish my fitness goals. The classes were challenging me in a way I knew I wouldn't be able to do on my own. The bootcamp really helped to bring my fitness training to the next level.
Meagan R
I started going to Ian Fitness after a friend of mine recommended it to me. She had been going for several months and loved it. The class is great – Ian changes up the exercises every day and brings us outside when the weather is nice. Ian is also very friendly and flexible and takes concerns into serious consideration. He sends us all a text message every morning to motivate us.

 The stations are each only about 30 seconds to a minute, so there is no time to get bored or frustrated and Ian is really good at walking around the room and motivating us. Much better and more fun than the gym. The 45 minutes seems to go by much faster because we are constantly moving from one station to another.

 The only downside was the time of the classes – either early morning or late-ish night. This works perfectly for my working friends but not as much for students. All in all, highly recommended!
Eve A
I'm a huge fan of IanFitness. I was out of the workout game for quite a while and the first couple sessions were difficult, but every time I went, Ian was there to give me the moral support and the proper education on techniques. 

It also helped that he was located in Queen Anne and offers several classes throughout the day. 

I highly recommend IanFitness if you need to change your exercise habits, need a lift in energy or want to go somewhere when you can work out and meet some really cool and health conscious people, IanFitness is the place!
Henry S
Ian is not only a personal trainer but an actual athlete! And beleive it or not kind of hard to find now adays.. I did a week of boot camp with Ian last summer and if I was still in Seattle you bet he would be kicking my butt on the fields of Queen Anne! 
Thanks for pushing me to fitness!!!
Erika M
I found Ian Fitness through a deal site, like I do with many of my other fitness programs, but usually once the deal is over I move on to my next deal. However, I liked Ian's bootcamp so much that I'm coming back. I loved the early morning sessions because they are a great way to start my day off. Ian and Chris are very motivating trainers. I would recommend Ian fitness to anyone.
Laura T
So the other day, I was determined to make it to one of Ian's classes before going out of town. I was running late at work and if I took my normal bus route, I knew I would not get there in time. My only option was to take a taxi, so I did. That's how much I appreciate my workouts at Ian Fitness. What I love about the classes is that they are high energy, intense workouts, that move quickly. I am able to push myself harder because I know we rotate activities often. Every time I go we are doing something new, which keeps it interesting and I am always getting a full body workout. It's also encouraging having a group of people, all at different levels of physical fitness, struggling right along with you. At the end I am exhausted, but feel great!
J.D.
Got a kick ass workout from these guys. The pace was a lot better than I expected. I thought I was going to be on the ground throwing up and completely out of breath by the time I was done. The workout was pretty challenging and made me sweat but it was manageable. I wouldn't be too intimidated by the pace. There were some classes with 4 people and and some with up to 12 so the classes will vary. It would be nice if they offered more classes on the weekend. I would recommend giving it a try.
Aaron S
Before Ian Fitness, I was stuck in a rut on exercise–doing the same ol' routine and feeling very unmotivated. Ian and his team have really helped me stick to a program, and improve my strength so I can keep up with my kids. It's been the most efficient workout I've tried, and I'm able to squeeze it into my day. I highly recommend to all levels of fitness.
Maria Kaufman
Ian is a wonderful trainer! He quickly made me feel at ease with my workout abilities (or lack thereof) and was totally confident in designing a plan that was the perfect fit for me. He even gave me the confidence I needed to begin training for a 5K! Great guy and lots of fun to work with!
Misty
Great class. The trainers are really motivating and the workouts are always different so we don't get bored. The times of the class work great for me. Can't say enough about how this class pushes me out of my comfort zone, have the motivation of everyone else around and the trainers yelling makes me work so much harder.
Heather Birmingham
I am so fortunate to have Ian as my personal trainer. From the moment I met him he has inspired me to change my lifestyle in terms of exercise and diet. He relentlessly pushes me beyond what I believe I'm capable of and pays no mind to my occasional complaints, always encouraging me to 'do one more' of whatever exercise he has planned. His praise is always timely and authentic. And, to top it off, he has a very keen sense of humor which goes a long way to want me 'do one more'!
Diane
IanFitness deserves 5 stars! I highly recommend this bootcamp to everyone. 

I started IanFitness (Queen Anne) 6 months before my wedding and have continued for over a year. I love the workouts because they are efficient, varied, and fun. I have never had a better total body workout in 45 mins (that I actually enjoy.) The class attracts all levels of fitness. It is group training, but each individual is able to work at their own pace and no one is left behind. Each class includes a 10 min warm up, 30 mins of continuous strength/cardio rotations, and a 5-10 min cool down/stretches. The strength and cardio exercises change every day and the class goes outside when weather allows to run the hill or do stairs. The instructors are knowledgable and motivate you to push yourself several reps outside your comfort zone. 

After a few weeks, I felt stronger and had more energy. I am a nurse and there is a lot of heavy lifting during my day. I noticed my core strength improved drastically and I no longer had neck and back aches after work. Right away, my muscles were sore, but I also noticed that I had better posture. Everyone looks more fit with good natural posture! On my wedding day, I felt strong, lean, and proud of my hard work. I no longer have a wedding dress as my goal, but the benefits are so good I couldn't stop there. We might have an ounce of sun and I want to be ready for it.
Emily Carlander
I have been training 2-3 times a week for a little over two months. When I began I was recovering from a knee injury and had been inactive for months. I was also morbidly obese and considering weight loss surgery. My initial goal was to recover the muscle tone I lost due to the knee injury and to improve my general fitness in preparation for surgery. With encouragement and advice I also gradually increased the type and length of my cardio workouts until I was doing an hour of cardio most days. I then started adding more resistance to my cardio workouts. The results of both the personal training sessions and the cardio workouts has been amazing. I have lost inches, particularly in my waist and hips. I have lost weight to the point that I am now merely obese. I have in fact decided not to have weight loss surgery. I see now that working out, as I have been, while continuing to eat properly will get me to my weight loss goals. It seems hard to believe how much progress I have made in 2 months.
Kathleen
Ian started his first "IanFitness" boot camp session in May 2010 and I haven't missed a session! The early start time definitely caused hesitation at first but now I feel incomplete when I don't do boot camp at 6:15am. Since May I have noticeably lost weight, gained strength and have increased my endurance. Ian offers an equal combination of encouragement and pushing you to do your best. He is friendly, caring and interested in helping you achieve all of your fitness goals. Not only do I feel stronger, look leaner and feel better, it feels pretty bad ass when people are thoroughly impressed that I wake up and go to boot camp day after day. Try it for yourself!
Erin Williams
Seattle Fitness


Bootcamp

The IanFitness Seattle Bootcamp is the fastest most effective way to lose weight, and tone and define your muscles. With 4
convenient locations in Seattle, our high-energy, safe and
supportive group environment works for all fitness levels.
Seattle Personal


Training

Tired of not getting the results you want in large classes or crowed gyms? Need aworkout designed just for you? Individual sessions with IanFitness are tailored to fit YOUR personal fitness goals and can be scheduled at any of our four convenient locations.