My Wife and I just got back from new York where we spent the last few days exploring the City and researching the fitness scene in New York.
We met some really incredible Trainers and learned some great stuff that that I am excited to implement in our training now that I am back in Seattle.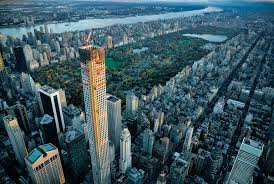 It was also cool to recognize that Ianfitness really is on the cutting edge of fitness and fat loss in the US- as we we're asked to share quite a bit about what we're doing here in Seattle.
One of the biggest lessons I learned didn't even come from any of the fitness Studios, or even any of the Trainers we met.
It actually came from the people of New York.
Now, I'm not sure if you knew this but, New York is HUGE. It's crowded. It's busy. And sometimes it really feels like there is no space.
So, you have to be open to the idea that anyplace can be your "gym."
A miniature park at the corner. The stairs down to the subway. The curb in front of your building. A handball court. The playground.
Yesterday I literally did an entire workout on a bridge and this morning I knocked out a circuit on the roof of my hotel. And it wasn't just me! I saw tons of New Yorkers working up a sweat in almost every corner of the city I visited! It was awesome!
The fact is if folks from New York can find time and a space to get their sweat on, YOU. CAN. TOO!
We have a saying at Ianfitness, "Always Win Your Monday!".
Basically it means, start the week off with a workout- and get some momentum going and you'll be on pace to win your week.
Starting winning your weeks, and you're on the way to real success.
If you're not coming into one of our Studios tomorrow for a session then you can just follow along with this 15 minute 400 calorie burning workout 155 clicks (73.4% of total)
I made for you.