Looking for a healthy and tasty dip to have ready for your 4th of July celebration? Try this delicious Artichoke Dip Recipe! Easy to make and ready in just 5 minutes!
Blended artichokes are the perfect way to indulge in a creamy and satisfying snack. They provide tons of blood-sugar-stablizing fiber, magnesium, and potassium with little fat or calories. Enjoy with your favorite crunchy vegetables!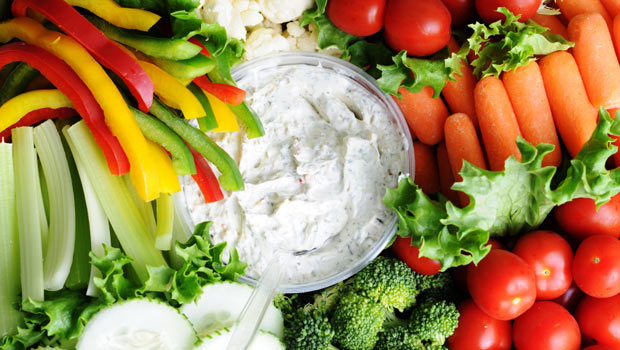 NUTRITIONAL ANALYSIS : per Serving (2 tablespoons): calories 27, fat 1 g, saturated fat 0 g, cholesterol 0 mg, fiber 2 g, protein 1 g, carbohydrate 4 g, sodium 230 mg
YIELD: 6 Servings PREP:
Ingredients
Instructions
Place all of the ingredients except the raw vegetables in a food processor and blend until smooth, 30–60 seconds or until desired level of creaminess. Chill and serve the dip with the raw vegetables. Any leftover artichoke dip can be refrigerated for up to 5 days.
Enjoy!!!