Recovery is important.
Here's a recovery secret, you might not have heard!
Elevating your feet on a sofa or chair may be your usual go-to to let your feet rest. However, putting your legs up at a 90 degree angle, up against a wall, is what really allows your body to recoup and recover.
In short, it brings blood back towards your heart, and promotes lymphatic fluid circulation as well.The legs up the wall pose is one that feels good in and of itself for most people, but it also has a host of other benefits associated with it. The pose may help with promoting lymph flow, improving circulation, providing relief from a tight lower back or swollen or cramping feet and, yes, also improve your sleep.
Relax all parts of your body while keeping your legs propped up against the wall. You can stay in the posture for 10 to 15 minutes or whatever's comfortable for you.Have you ever done this pose?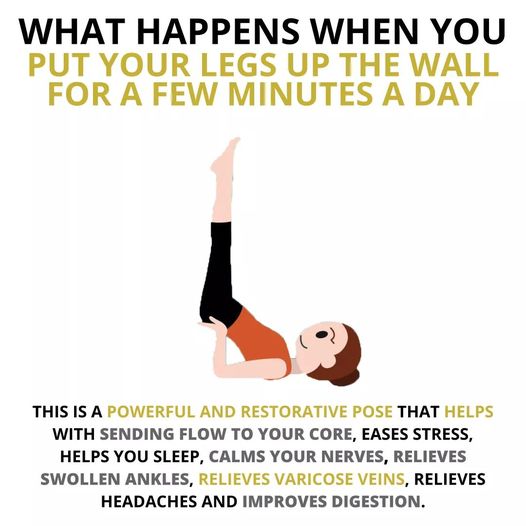 What do you do to recover from your workouts? Contact us today to learn more about working out and the best ways to recover!
To build muscle you have to give yourself adequate recovery time. It can be confusing, so drop us a message and we'll be sure to answer all your questions and get you started on a path that will change your life.