As Seen On FoxCNNabcThe Seattle TimesKomoTIME
Seattle Personal Training & Boot Camp
Getting in shape, be it losing weight or adding toning and definition can be tough!
There is a ton of contradictory information out there, a new diet book popping up every other day, and all kinds of workout gizmos and fads. Maybe you've fallen victim to one of the before?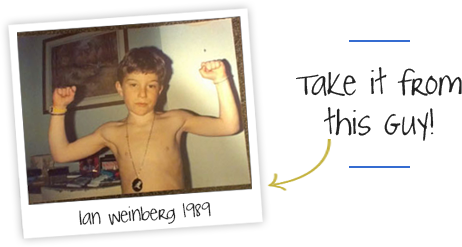 Well, never again! Because now you have me to help you sort through all the BS. For the last 5 years I've made it my personal mission to help people just like you finally get the results they're looking for. Our award winning Seattle Ian Fitness Bootcamps and 1-on-1 Seattle Personal Training Sessions have helped hundreds of local residents become the happiest, healthiest, most confident version of themselves. Scroll down to check out some of our Clients' amazing results. Look closely. Chances are you may recognize somebody. Contact me today and become our next success story.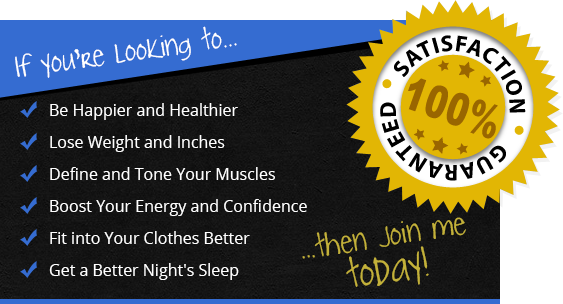 Check Out These Awesome Ianfitness Transformations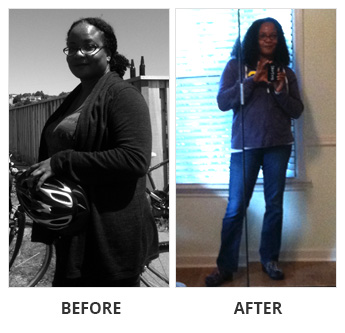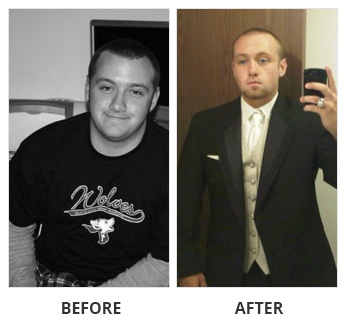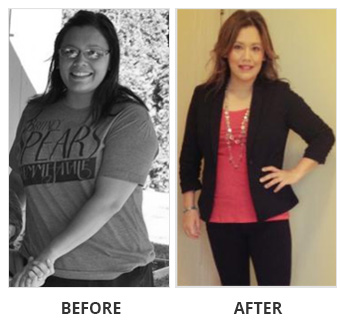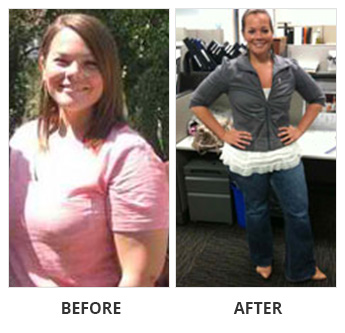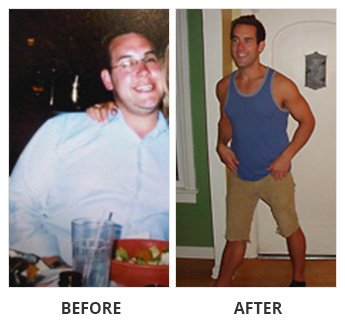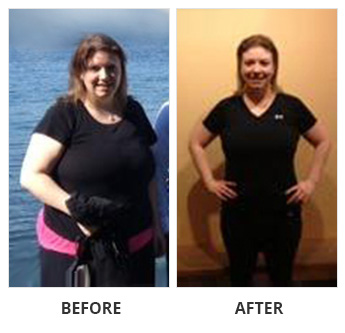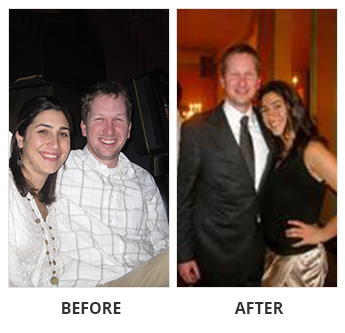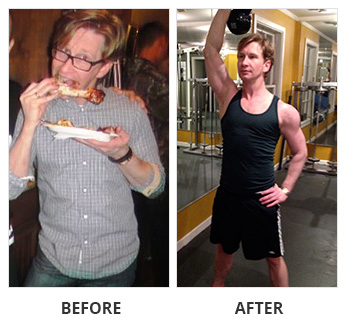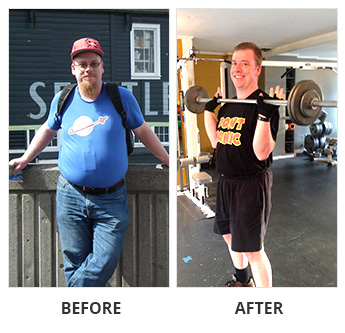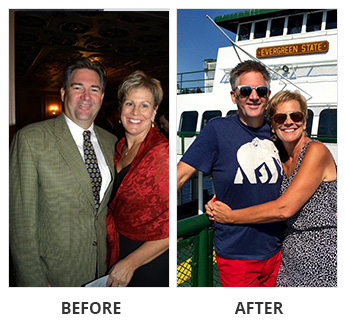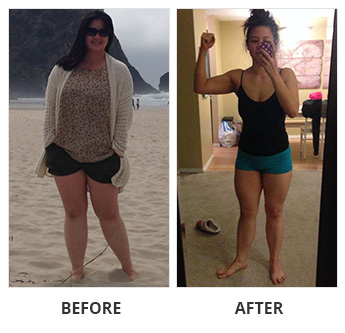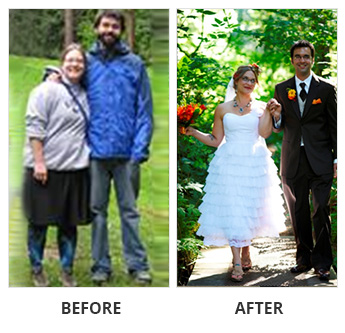 Before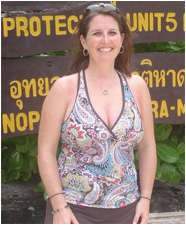 After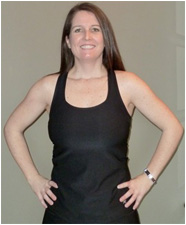 Check out my awesome results I got working with Ian! Never thought I would say this, but it was actually fun!
Christie
Monther of 4
Before
After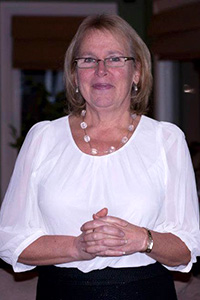 To say I was hesitant to embark on a "get fit" program with a personal trainer is an understatement. I am a 56–year–old overweight woman whose athletic prowess ended decades ago. But things have changed. Armed with a New Year's resolution and prodding from my son, I found Ian (and "Ian's Fitness") — my own personal trainer. It's been three months since that first early morning meeting with Ian at the gym. And I couldn't be more pleased or surprised. Ian has helped me to feel comfortable,confident and motivated. And what a difference three months have made! Three mornings a week I meet up with Ian before work and WOW — I've lost 40 pounds, can cinch my belt two notches tighter, and my stamina, balance and strength have increased incredibly. Ian's workouts are varied, fun and challenging. And while it may be hard some early mornings to hop into my workout clothes and head for the gym, I am never sorry once I get there. Ian is helping me to change my life – and I couldn't be happier.
Ana
Before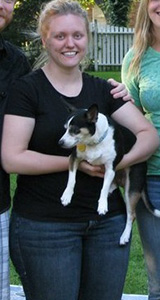 After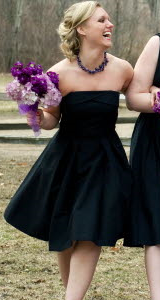 I cannot say enough wonderful things about IanFitness. Bootcamp has helped me tremendously in my weight loss and transition into a healthier lifestyle. When I started, I was at an unhealthy weight and needed to change it fast. I was really nervous about being too out of shape to make through my first Bootcamp but alas, I did it. Each day, the exercises were different and I never got bored. In fact, I was looking forward to anew day to see what we were doing next. I could tell a difference in my mood and energy level, I've never felt better. Not to mention I was losing weight, the healthyway, and it was actually doable! I have lost 30 pounds since I started Bootcamp with IanFitness and I intend to increase that number. With IanFitness, I have no doubt that I can do it.
Tara
Before
After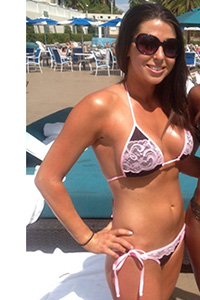 When I first met Chris Cuffe of Ian fitness, I was just getting back into the gym after several years of inactivity. I was a little embarrassed by my fitness level and had been hesitant about working with a personal trainer. After my first meeting with Chris, however, I knew I had found someone who could help me achieve my goals without pressure or judgment. Chris has helped me reshape my body and rediscover my love for fitness that had long been forgotten. His low–key approach and positive attitude are always motivating and, while he may push me hard, he always listens to what I need and does whatever he can to meet those needs. Whether you're a couch potato or a gym enthusiast, Chris will arm you with the tools you need to reach your goals, and I guarantee you'll have fun doing it!
Allie
Working together, we'll find the workout plan that's right for you…
Seattle Fitness


Bootcamp

The IanFitness Seattle Bootcamp is the fastest most effective way to lose weight, and tone and define your muscles. With 4
convenient locations in Seattle, our high-energy, safe and
supportive group environment works for all fitness levels.
Seattle Personal


Training

Tired of not getting the results you want in large classes or crowed gyms? Need aworkout designed just for you? Individual sessions with IanFitness are tailored to fit YOUR personal fitness goals and can be scheduled at any of our four convenient locations.
Seattle BootCamp Schedule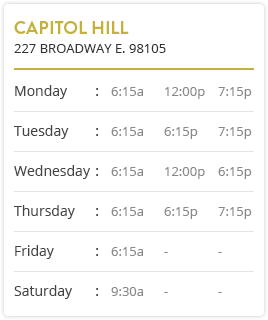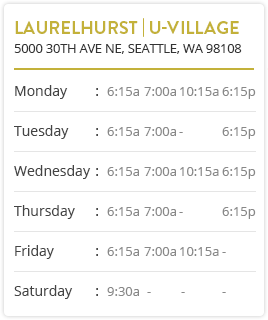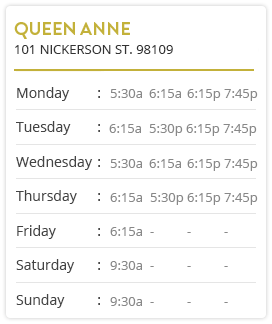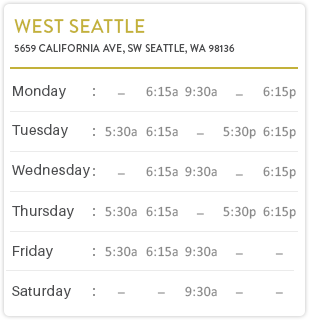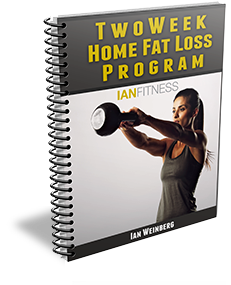 FREE!
Download the
"TWO WEEK HOME FAT LOSS PROGRAM"
Nutrition & exercise plan included
Start burning fat and losing weight