Congratulations!
We just emailed you information on NEXT STEPS. (Check your email and your SPAM folder for the message from Ian!)
Having a Coach who knows how to keep you motivated, accountable, and giving your best every workout while keeping you injury free can make ALL the difference.
Let me help you get results even faster!
Schedule your free consultation today and we can chat about your fitness goals, and even go through a demo training session so you can test drive the training first hand. We can also review your nutrition and provide some feedback and advice.
Let's connect TODAY!
Best, Ian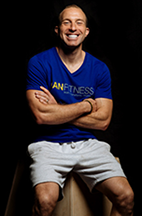 Ian Weinberg
Chief Motivating Officer
www.ianfitness.com
206.349.0242